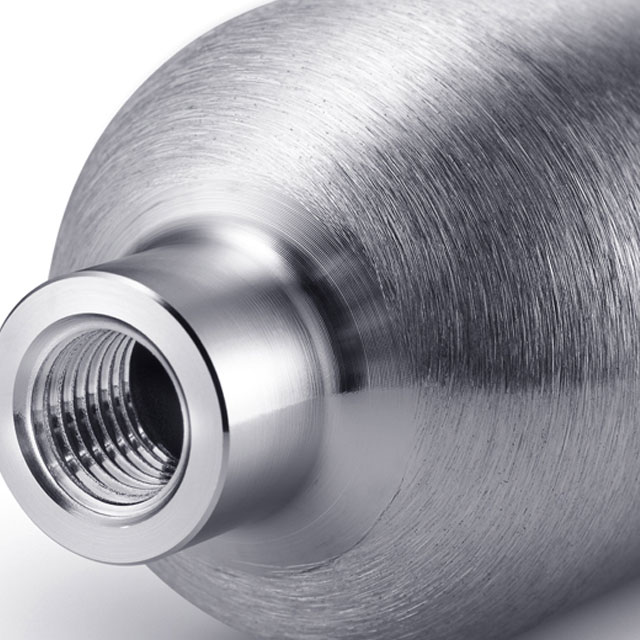 In transport, you need to be confident that the integrity of your product will be protected.
Swagelok offers a wide selection of cylinders that meet DOT, Transport Canada and TPED standards for transportation of chemicals. These cylinders feature consistent wall thickness, smooth internal neck transitions for easy cleaning, and heavy-wall connections that resist flaring.
Single- and double-ended and miniature styles
Sizes from 10 to 3785 cm³ (1 gal)
304L, 316, 316L, and Alloy 400
Working pressures up to 5000 psig (344 bar)
Variety of options including integral valves, outage tubes, and specialty coatings
View and purchase our most widely used products.
Discover more about how Swagelok products can work for you. Browse our catalogs or locate a sales and service center.
Safe Product Selection: The complete catalog contents must be reviewed to ensure that the system designer and user make a safe product selection. When selecting products, the total system design must be considered to ensure safe, trouble-free performance. Function, material compatibility, adequate ratings, proper installation, operation, and maintenance are the responsibilities of the system designer and user.

⚠ Warning: Do not mix/interchange Swagelok products or components not governed by industrial design standards, including Swagelok tube fitting end connections, with those of other manufacturers.