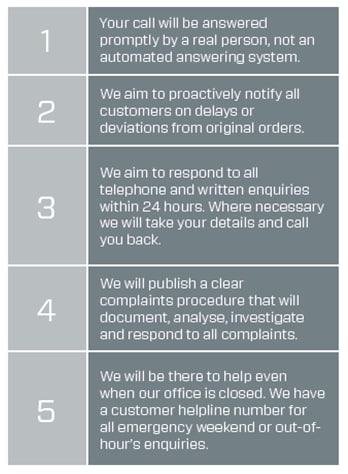 Your Expectations
When you choose Swagelok Indonesia as your fluid system solutions provider you can expect to receive:
LOCALLY STOCKED PRODUCTS FROM A COMPANY YOU CAN TRUST
We have many thousands of Swagelok products and tubing in stock right now in our main Jakarta and regional Singapore facilities and can access over 10,500 Swagelok part numbers in a matter of a few weeks if not stocked locally. All Swagelok products come with the unique Swagelok Limited Lifetime Warranty that provides an unrivalled guarantee.
KNOWLEDGEABLE, RESPONSIVE, FRIENDLY AND HELPFUL ASSOCIATES
We have on-hand teams of highly skilled customer service advisors and engineers who are committed to fulfilling our promise of responding to your enquiries quickly and efficiently.
BESPOKE SOLUTIONS TO MATCH YOUR NEEDS
To help you reduce your planning, purchasing and assembly costs, we have developed a whole range of additional services, from equipment hire and training courses to sub-assembly and fabrication services.