Mechanical Seal Support Systems
Swagelok Indonesia Seal Support Systems are fully assembled locally to meet the needs of our customers. They are primarily used in mechanical seal applications and configurable for wet and dry seals. These systems can offer a reliable and high performance solution to your mechanical seal operations.
Swagelok Indonesia's seal support systems are:
Fabricated locally for quick turnaround and fast delivery
API 682 compliant
Configurable plans for single- seal, dual-seal, quench and gas seals
Assembled with Swagelok Mechanical Seal Support Components
We start with standard designs that can easily be configured using Swagelok components and tubing instead of piping to reduce potential leak points and provide enhanced vibration resistance. This eliminates the need for welding, effectively reducing installation costs, improving flow characteristics, and simplifying maintenance.
Need Help with Training or Configuring Your System?
Swagelok Indonesia offers training on everything we sell, as well as fluid system Evaluation and Advisory Services to help identify areas in your facility for process improvements.
And like all Swagelok products, our mechanical seal support systems are constructed with the highest quality standards and designed to perform under pressure. The result is equipment that runs efficiently and safely, so you can maximize uptime and availability. Once installed in your system, everything we sell is backed by our Limited Lifetime Warranty.
Mechanical Seal Support Components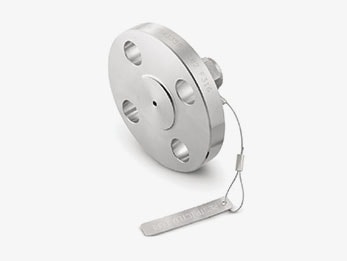 Integral Orifice Flange Adapter
Replace threaded or welded flange assemblies with a one-piece flange adapter with integral orifice.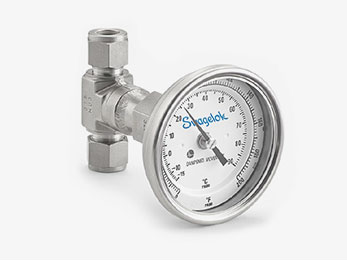 Thermowell Tees
Reduce threaded connections and monitor temperature with integrated thermowell pre-welded into tube fitting tee for ease of installation.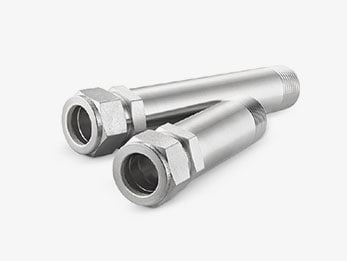 Extended Male Connector
Eliminate threaded pipe and potential leak points with a single fitting. Available in 4 - and 6-inch lengths to allow you to clear the shroud and go straight from the gland to your tubing run in one piece.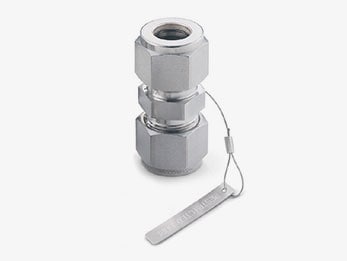 Orifice Union
Easily add an orifice to a flush system with the orifice union. This fitting makes welding bulky flange assemblies unnecessary. Tagged for visual identification.