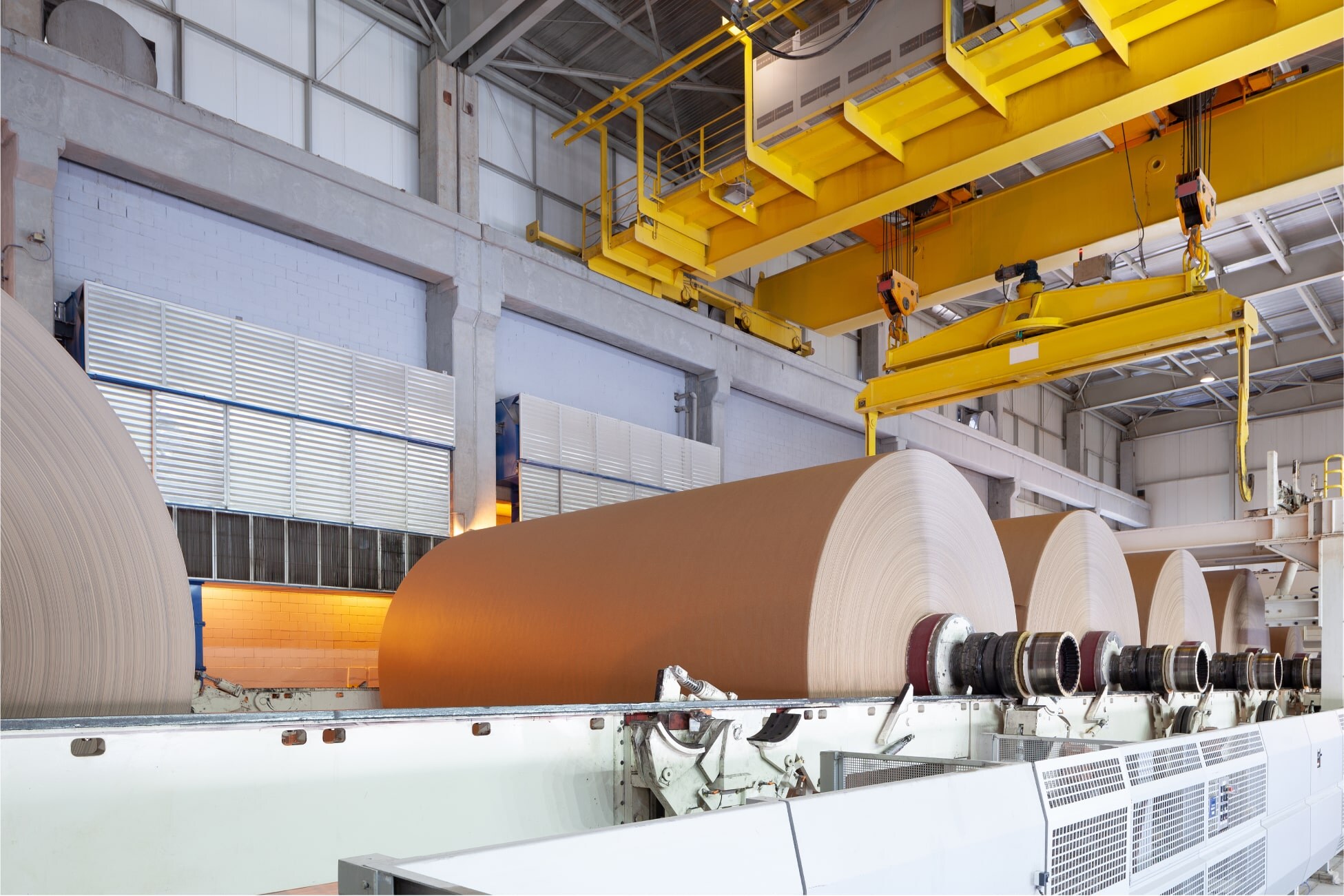 Start Every Day with a Clean Sheet
The pulp and paper industry relies on high-quality fluid system components to keep its operations running smoothly. From batch and continuous processing to fluid flow, heat, and mass transfer, mixing, separation, and utilities. Swagelok Indonesia provides paper product manufacturers with the solutions, training, and services they need to benefit their equipment, people, and the environment.
Swagelok® reliable valves and fittings can help pulp and paper mills reduce emissions, maintain compliance with environmental regulations, and earn government rebates. The company's fluid control components used in steam systems and for condensate return contribute significantly to leak-tight performance and energy savings.
At Swagelok Indonesia, we go beyond providing quality products. We offer consultation, engineering assistance, and training to empower pulp and paper mills to operate safely and efficiently. Our site evaluations and advisory services not only enhance operational efficiency but also minimize the need for costly Leak Detection and Repair (LDAR) procedures.
Recognizing the challenges posed by steam, chemicals, temperature, and vibration in this industry, our solutions-first approach ensures that pulp and paper mills are always aligned with evolving Technical Association for the Pulp & Paper and Converting Industry (TAPPI) standards for ISO quality management, manufacturing standardization, and workplace health and safety.
For more information review our Quick look at pulp and paper
Pulp and Paper Applications
Our expertise extends to virtually all equipment and process support systems found in pulp and paper mills, plants, and facilities, enabling us to provide comprehensive solutions and unmatched insights for the challenges faced in this industry including:
Agitators

Cleaning machines

Coaters

Compressed air systems

De-flakers

De-inkers

Dispersion systems

Presses

Dryers

Forming (Fourdrinier) machines

Finishing equipment

Headbox units

Hydraulic systems

Lubricating systems

Paper-making machines

Pulpers

Reject handlers

Steam systems

Stock preparation machines

Suction rolls

Thickeners

Wastewater filtration systems
To find out more please Contact UsTo speak to one of our technical team.