Keep Your Turnarounds on Schedule and Within Budget
Plant turnarounds are enormous undertakings that rely on many months, and in some cases years, of planning to be executed successfully and on schedule. A plant turnaround is a critical event in the lifecycle of a plant, ensuring that the plant continues to operate efficiently and safely.
Swagelok has been known for decades as a provider of high-quality fluid system solutions that are designed to stand up to the demands of challenging operating environments. Increasingly, customers are also turning to Swagelok for technical advice and on-site support, making plant turnarounds more efficient and effective than ever. Swagelok provides value through all phases of plant turnarounds, including the early planning stages.
A Typical Turnaround Process in a Chemical Plant

Strategic Planning
We help you mitigate turnaround risks through its comprehensive risk framework.

Detailed Planning
Our Engineering Services team helps set your turnaround scope priorities. Swagelok is on-site at this stage to perform site walk and key assessments.

Organizing
Swagelok-certified trainers help your contractors achieve specification compliance and overall planning success.

Execution
Through ongoing conversation and support, we help you minimize rework, surprises, and delays.

Reflection
Make future events more efficient based on learnings we capture during the turnaround.
The Swagelok Turnaround Advantage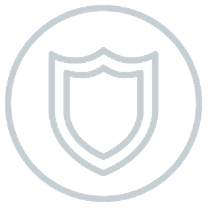 Safety
In a plant specially when highly volatile, caustic and hazardous fluids are flowing throughout plants and for every STO event. We value people lives and as well as protecting the environment.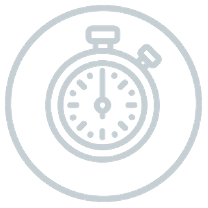 Timeliness
Time is money. Every milestone in an STO is on a critical pathway and has to be executed within the allocated timeframe. Maximizing the uptime and reliability of process and sampling equipment is crucial to reaching profitability goals. We help you plan to get back online faster.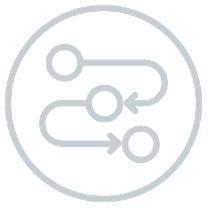 Reliability
You need a successful start-up after every turnaround event. Equipment must be easily installed and function properly once it has been started up. We can help you achieve the operational reliability that you depend on.
Learn More About our Turnaround Services
We provide a variety of services to chemical companies that help them minimize downtime, improve process efficiency, avoid leaks, and trust their analytical instrumentation. Look to Swagelok specialists for help planning and managing your turnaround.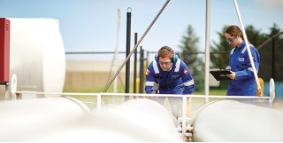 Let us help you address risk factors throughout your fluid systems such as fluid leaks caused by the improper component installation or product selection, inefficient system designs, or selection of materials unsuited for its application.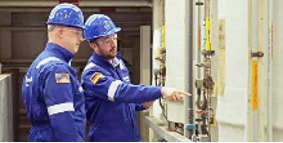 Standardized, configurable, and documented gas distribution systems can improve process accuracy, repeatability, and uptime while making operator safety the focus. We are uniquely positioned to provide gas delivery and pressure control advisory services that work together to help facilities operate at optimum efficiency with the well-being of all employees in mind.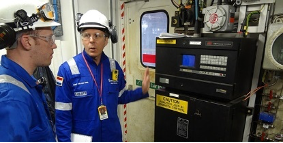 Improve your process analyzer sampling systems and grab sampling reliability with our in-depth analysis of your sampling systems, from process tap to analyzer.
Benefit from Fluid System Training
Discover a variety of training courses designed to enhance your skills for managing turnarounds safely, effectively and on schedule.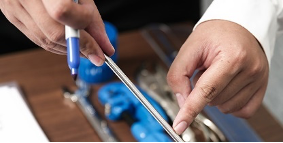 Swagelok® Essentials training courses provide critical skills for developing, building, and maintaining dependable fluid systems. Taught by Swagelok-certified trainers at locations and times convenient to you, these courses provide the foundational knowledge and techniques needed to build and operate high-performing fluid systems..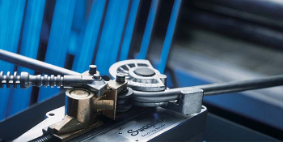 The purpose of this training program is to learn how to apply the Swagelok method of tube bending, as well as several tips and shortcuts that will help to take some of the mystery out of bending tubing. The Swagelok method is accurate for the layout of all angles up to and including 180 degrees in all sizes within the capacity of the Swagelok line of tube benders.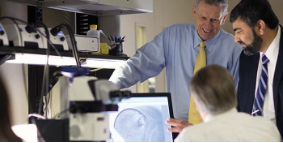 Swagelok® Materials Science training courses teach you how to choose the right corrosion-resistant materials to help you keep your fluid systems leak-tight and operating efficiently. Through this course, you will learn which specific alloys resist corrosion and how they do it, how various materials behave, and how industry standards impact your material choice.
Turnaround Resources
Explore Additional Educational Resources.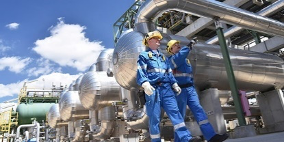 A plant turnaround can be a big headache for a chemical plant or refinery—but it doesn't have to be. Learn seven strategies for more effective turnaround management.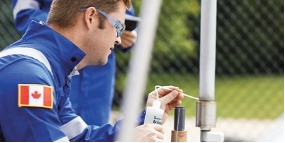 One of the most time-consuming parts of a plant turnaround involves checking for leakage at all connection points after fluid systems have been reassembled with new or refurbished parts. Improper installation and inefficient leak detection processes can result in major costs—and if some leaks go undetected, resulting emissions can result in a safety risk.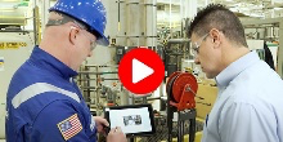 We can help you identify compressed gas leaks and quantify leak rates so you can prioritize the most critical issues to address based on safety, cost, and productivity. Improve efficiency and reliability in everyday plant operations with Swagelok® services.