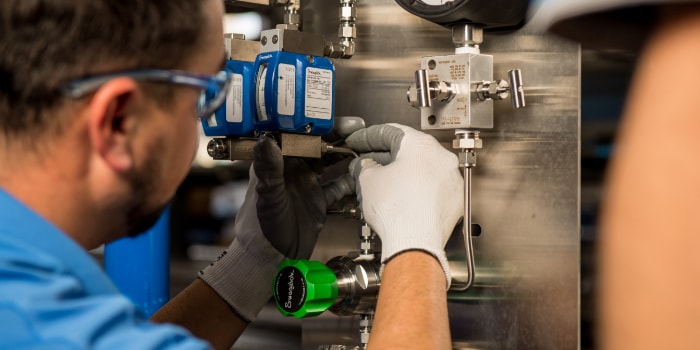 Take Fluid System Assemblies Off Your To-Do List
If you're short on manpower, Swagelok Indonesia can provide an extra set of hands by building your fluid system assemblies for you.
You'll find no higher quality assemblies, panels or enclosures anywhere. We produce a professional, repeatable solution, with testing, inspection, and packaging – all with Swagelok's Limited Lifetime Warranty.
We call these assemblies – Swagelok® Custom Solutions. Review our BROCHURE to discover how the process works.
Contact usto find out more or speak to our technical team.
Custom Solutions can be small or large assemblies, consisting of a few components or a complete panel or enclosure. We can follow your design or work with our tech center to develop a new or revised one.
Our approach is collaborative, working closely with you to ensure we understand the problem and are developing the configuration that most completely meets your needs.
Custom Solutions are built with Swagelok's own high quality fluid system components, but we can also incorporate wiring, automation, transmitters, relays, pumps and more.
Whether you have a preliminary drawing or just the glimmer of an idea, it's not too early to consult with our fluid system experts for our support:
CAD drawings
P&ID
Component selection (including sourcing the best parts from other suppliers, as needed)
Bill of materials
Professional services, such as bending and welding
Testing to guarantee the system
Professional packaging and delivery
You trust our components. Now trust our experts to create the best fluid system assemblies available. Contact Us to request more information.