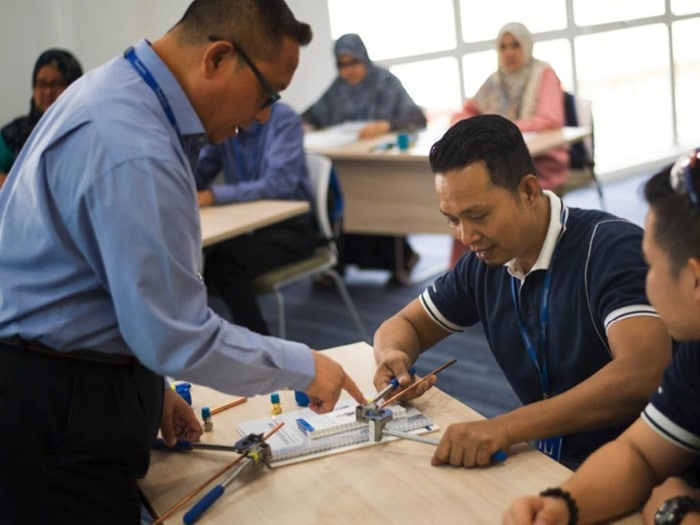 Swagelok Indonesia can provide you, your associates, installers and maintenance vendors with a wide range of training and education programs to minimize installation and maintenance errors and ensure your system maintains its reliability. We provide practical hands-on training, theoretical classroom based training and on-line self-paced training via the Swagelok University. Courses are conducted at our Jakarta training facility or can be at your own location.
Swagelok Installation Training
Are you an end user who has plant operatives installing, modifying and running your fluid systems? Or do you work with contractors and outsource this work to third parties?
Either way you want to ensure that if you are using the best fluid system components you have competent people trained to install and maintain in the right way.
Swagelok Indonesia is able to provide you with full installation training by competent, trained and audited trainers.
Whilst we can provide tailored and customized training we encourage your teams to attend the comprehensive, one-day Swagelok Installation Training course.
After successful completion of the course – which involves a theoretical and practical test - each attendee will become a Swagelok Qualified Installer and leave with a certificate and credit-card size qualified installer identity card showing that they have the required competencies.
Course Content
Safe tube fitting installation procedures
Understanding leakage & its implications
Correct material selection
Identify component parts required to make a leak free connection
Correct thread identification & sealing methods
Metric versus Fractional component part identification
Tube preparation and handling
Tube bending