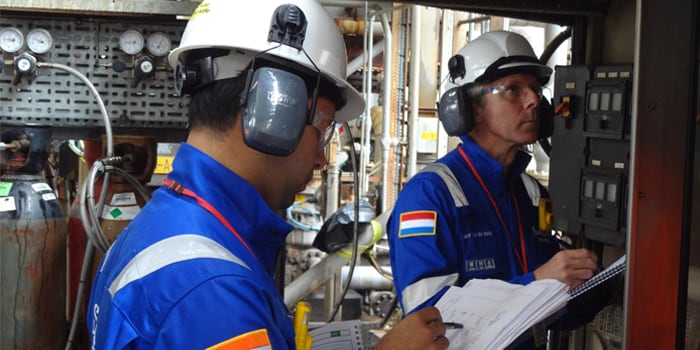 Evaluation and Advisory Services
At Swagelok Indonesia, we're committed to providing our customers with services that align with their specific needs and concerns. Our experienced experts will visit your facility and evaluate your systems and advise on enhancements that will improve your operations. They'll deliver a detailed report and recommend solutions tailored to your toughest fluid system applications and challenges.


Swagelok Indonesia's hands-on training helps you design effective sampling systems, and diagnose and eliminate existing issues so you can increase efficiency and save money. With our Evaluation and Advisory Services, our experienced experts will visit your facility and evaluate your systems and advise on enhancements that will improve your operations.

For more information watch our video or download our Brochure.
Fluid System Evaluation and Advisory Services (FSEAS)
Improve the performance of your systems with our energy / leak check audits and training. Leakage and fugitive emissions cost business and industry a significant amount of money each year. The performance of any system carrying a gaseous or liquid medium is often difficult to guarantee. Swagelok Indonesia provides manpower and resources to help you investigate the leakage in your systems and adds money to your bottom line by reducing this waste. In addition to our leak detection services we offer product selection and site observations to minimize your planned maintenance and optimize system safety and performance.
Swagelok Energy Advisors
Swagelok® Energy Advisors (SEA) is your full-service provider for optimizing energy system performance. Services include steam and condensate system training, steam system evaluation, steam system roadmap implementation, a steam trap test station management program and ultrasonic leak detection for compressed air systems. Swagelok Indonesia recently completed a steam audit for an important customer in West Papua.
Authentication Services
We know that there is a significant black market in Indonesia for Swagelok products. What you may not know is that these products are often intermixed and interchanged with cheap, fake alternatives that present a significant danger to user safety, equipment and process performance. Furthermore, products sourced from the black market will not come with the Swagelok Limited Lifetime Warranty. We can help your associates identify and look for signs of black market procurement as well as offering free of charge product inspection to confirm your genuine Swagelok products.
Hose
Eliminate costly issues that cause unplanned downtime or low product yield. Our field engineers will identify ways to enhance your hose selection, installation, inspection and maintenance procedures to improve hose life and performance. They'll help you develop preventive maintenance schedules and identify components to keep in inventory, including standardized end connections and couplings that will help improve your productivity.
For more information, please Contact Us