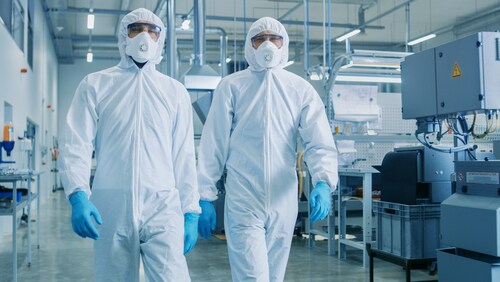 Engineered to Pursue Perfection
Swagelok is a world leader in manufacturing products and providing technical solutions to the semiconductor industry.
Products supplied by Swagelok Indonesia are not just useful for wafer fabs. The high purity, high vacuum, high pressure and high / low temperature ratings of these products are very suitable for the most challenging of applications including photovoltaics, LED, space technology, nuclear research, battery manufacture, toxic gases, high containment and anywhere else where user safety and process performance is critical.
To learn more read our Semiconductor Industry Interactive PDF
Swagelok Indonesia offers a number of specific products and services designed specifically for our Semiconductor customers, including:-
Atomic Layer Deposition Diaphragm Valves (ALD Series)
Thermal Immersion Diaphragm valves (DH series)
VCR Fittings
Flexible all metal hose (FX, FM and FJ Series)
Training programs - Valve Selection, Tube Fitting Installation training etc.
To find out more please Contact Usto speak to one of our technical team.
At Swagelok, our Semiconductor solutions offer consistent reliability and cutting-edge fluid system technology backed by time-tested technical expertise. Each product is meticulously engineered to offer security, assurance, and the extra advantage you need to leap over the competition. So when achievement feels like it is out of reach, let us support you so you enter the market first, and get ahead.
Award Winning Service
In 2014 Swagelok was awarded a Lam Research Supplier Excellence Award.